Explore a blend of contemporary science and a thoughtful understanding of body dynamics with Fresh Treatments. Consider trying the Vitamin B12 IV drip as part of a journey towards exploring various dimensions of your well-being.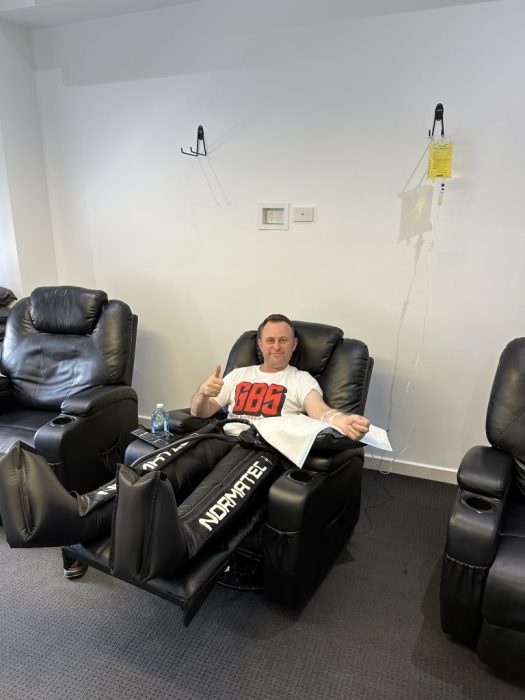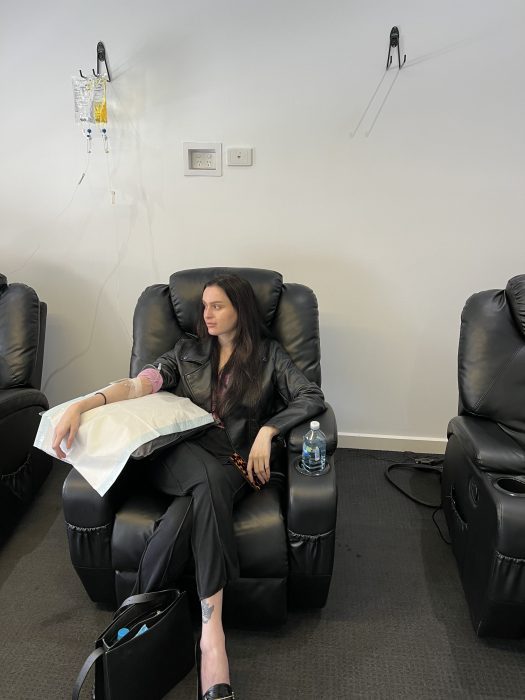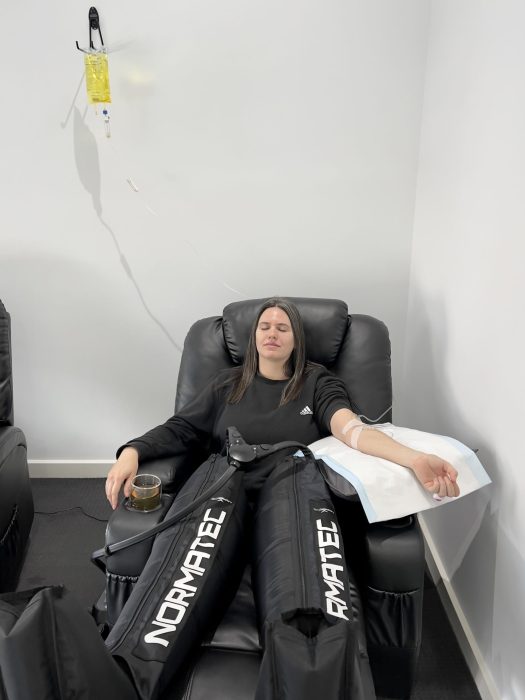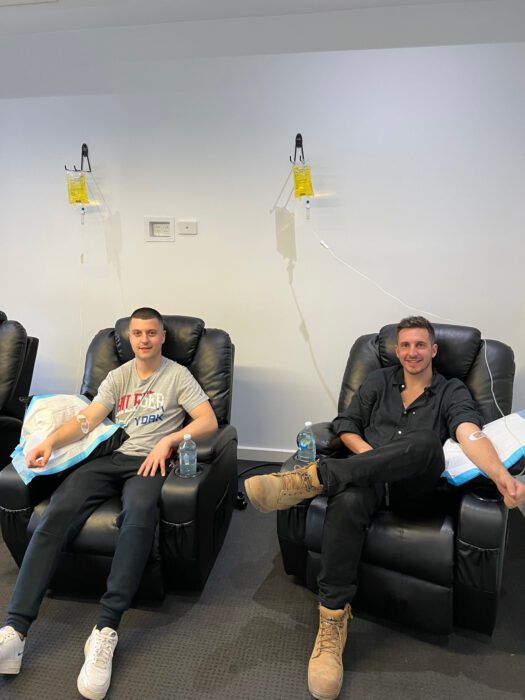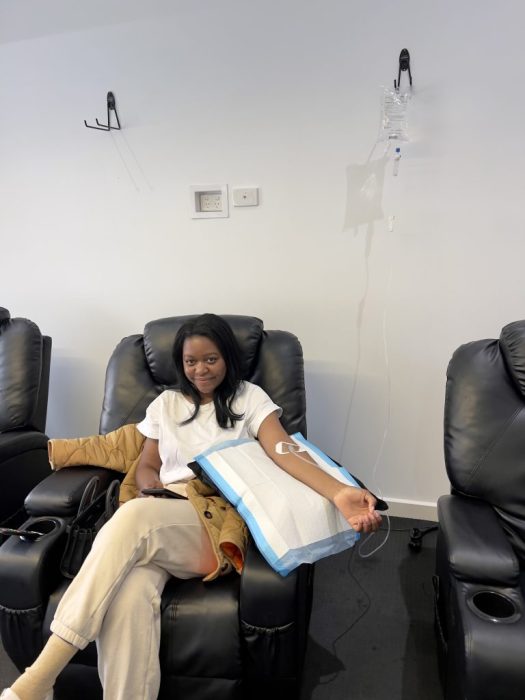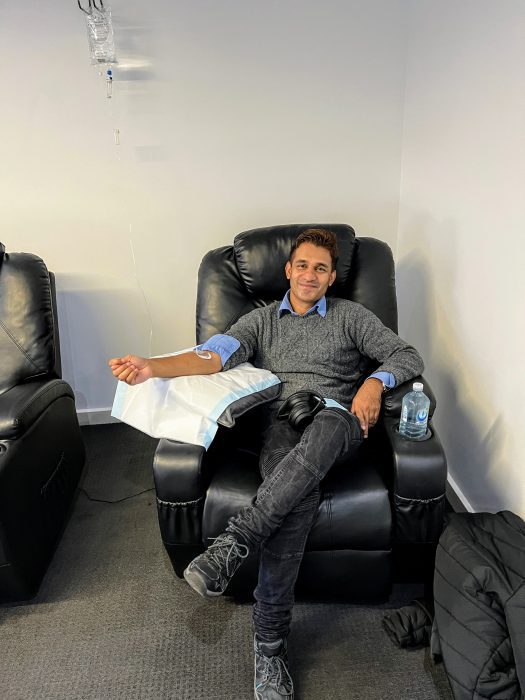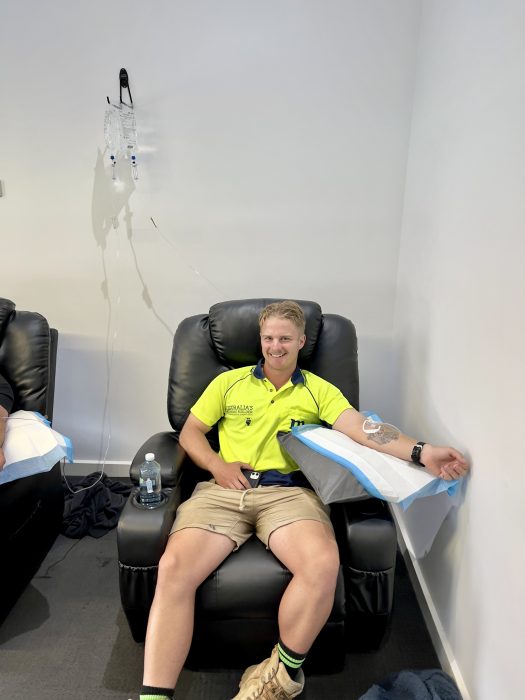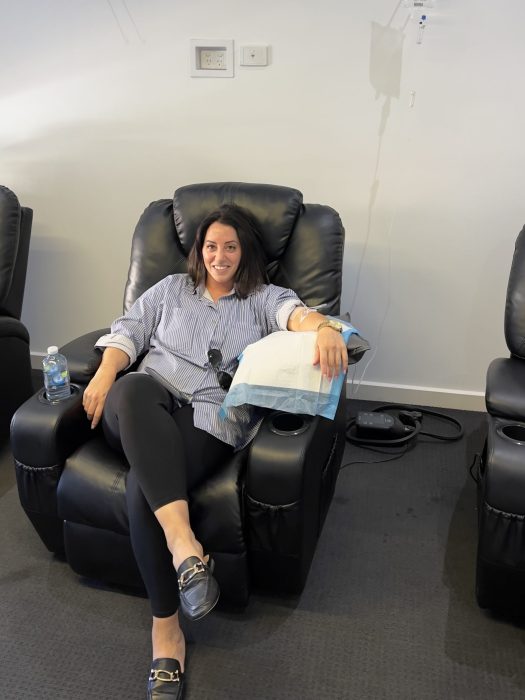 Vitamin B12 is a nutrient recognised for its various roles in the body's functioning. Adequate levels of Vitamin B12 are associated with several health aspects. Fresh Treatments offers an IV drip recovery that includes Vitamin B12 as a component, aligning with its recognised roles in the body. 
B12 IV DRIP SERVICES AT FRESH TREATMENTS
Fresh Treatments offers Vitamin B12 IV drip services aimed at supporting wellness. Administered by licensed and trained professionals, our IV drips include Biological Therapies Methylcobalamin containing 10MG of Vitamin B12 per 2ML. 
The Vitamin B12 IV drip offered at our clinic is a potential option for managing Cobalamin deficiency in certain conditions where oral intake may not be effective, such as pernicious anaemia and malabsorption disorders. Please seek advice from us for personalised medical guidance.
Our approach at Fresh Treatments is individual-centric. Understanding that every individual has unique health needs, our professionals aim to customise the Vitamin B12 IV drip services with consideration of each person's specific health status and requirements.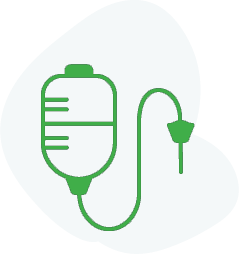 IV Infusions
* Consultations & products Used. Other products may be recommended. Quotes Indicate Booking Code.
* PACKAGE DISCOUNTS AVAILABLE!
"HYDRATE ME" 1000mL BAXTER 0.9% SODIUM CHLORIDE


900mg/100mL Intravenous Infusion indicated for extracellular fluid replacement and in the management of metabolic alkalosis in the presence of fluid loss, and for restoring or maintaining the concentration of sodium and chloride ions!

"SUPER C" Vitamin C (15g in 50mL)


BIOLOGICAL THERAPIES Sodium Acorbate solution for intravenous infusion is indicated for the treatment of vitamin C deficiency when oral treatment is not feasible.

"DETOXY" MAGNESIUM SULFATE


HEPTAHYDRATE 50% 2.5g/5mL, PHEBRA. Indicated in the treatment of acute hypomagnesaemia. Magnesium salts are also indicated to prevent hypomagnesaemia in patients receiving total parenteral nutrition.

"GLOW" IV Drip consult with Doctor & Nurse


Specialist advice with our Nurse and Doctor about Skin Glow IV Infusions to repair collagen, support strong healthy hair, nail growth and skin hydration for that amazing glowing skin!

"RECOVERY" Vitamin B12 (10mg/2mL)


BIOLOGICAL THERAPIES METHYLCOBALAMIN. Cobalamin deficiency may exist that is unable to be corrected by oral intake. Oral intake of Vitamin B12 may be insufficient in pernicious anaemia, malabsorption disorders, gastrectomy and gastrointestinal pathologies.

"METABOOST" ZINC CHLORIDE


10.6mg/2mL, PHEBRA. For use as an additive to compatible intravenous fluids or total parenteral nutrition solutions. For the prevention and treatment of zinc deficiency, which may be characterised by growth deterioration, skin lesions, alopecia, impaired reproductive development and function, and delayed or inhibited wound healing.

"THE ULTIMATE" IV Drip Consult with Doctor & Nurse


Specialist advice on a wellness, all rounder IV Drip to make you FEEL YOUR BEST! Sought out by many, to ensure there is no Vitamin deficiency and ensure the body gets sufficient Antioxidants!

ADD ONS + EXTRA 500ML FLUID

Contact us for further information about Vitamin & Antioxidant Advice from our Nurse or Doctor.



"IM BOOSTER SHOTS" Consultation With Nurse or Doctor


Contact us for further information.


"SUPER N+" IV Drip Consult with Doctor & Nurse


The most popular wellness Drip Therapy that has burst on to the scene for its popularity with celebrities! Contact Us For Information!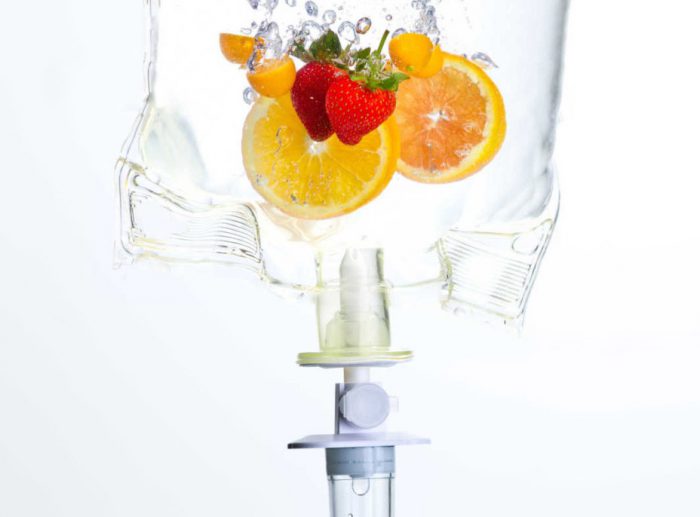 CONSIDERING VITAMIN B12 IV THERAPY VERSUS ORAL SUPPLEMENTS
Different methods for receiving Vitamin B12 are available, including oral supplements and IV therapy. Oral supplements are commonly used but can sometimes be associated with slower absorption and digestive considerations.
Fresh Treatments offers Vitamin B12 IV therapy, an approach that directly delivers nutrients into the bloodstream. This method provides an alternative route for those considering different options for Vitamin B12 supplementation.
B12 IV DRIP RECOVERY PROCEDURE AT FRESH TREATMENTS
Here's a short walkthrough of what you can expect with Fresh Treatments. 
INITIAL CONSULTATION
Our doctors offer a free consultation before any IV drip procedure. We'll thoroughly discuss your health needs and goals. 
DRIP CUSTOMISATION
We tailor your Vitamin B12 IV infusion to suit you perfectly. Our licensed nurses will inspect the concoction's volume and overall concentration.
INFUSION
Imagine a relaxing, painless session where you're revitalising from within. We'll keep you relaxed throughout the entire IV infusion treatment. If you feel the slightest discomfort, let us know right away.
POST-TREATMENT CARE
We'll set follow-up checks and procedures when necessary. Our professional team will ensure you don't develop side effects or adverse reactions.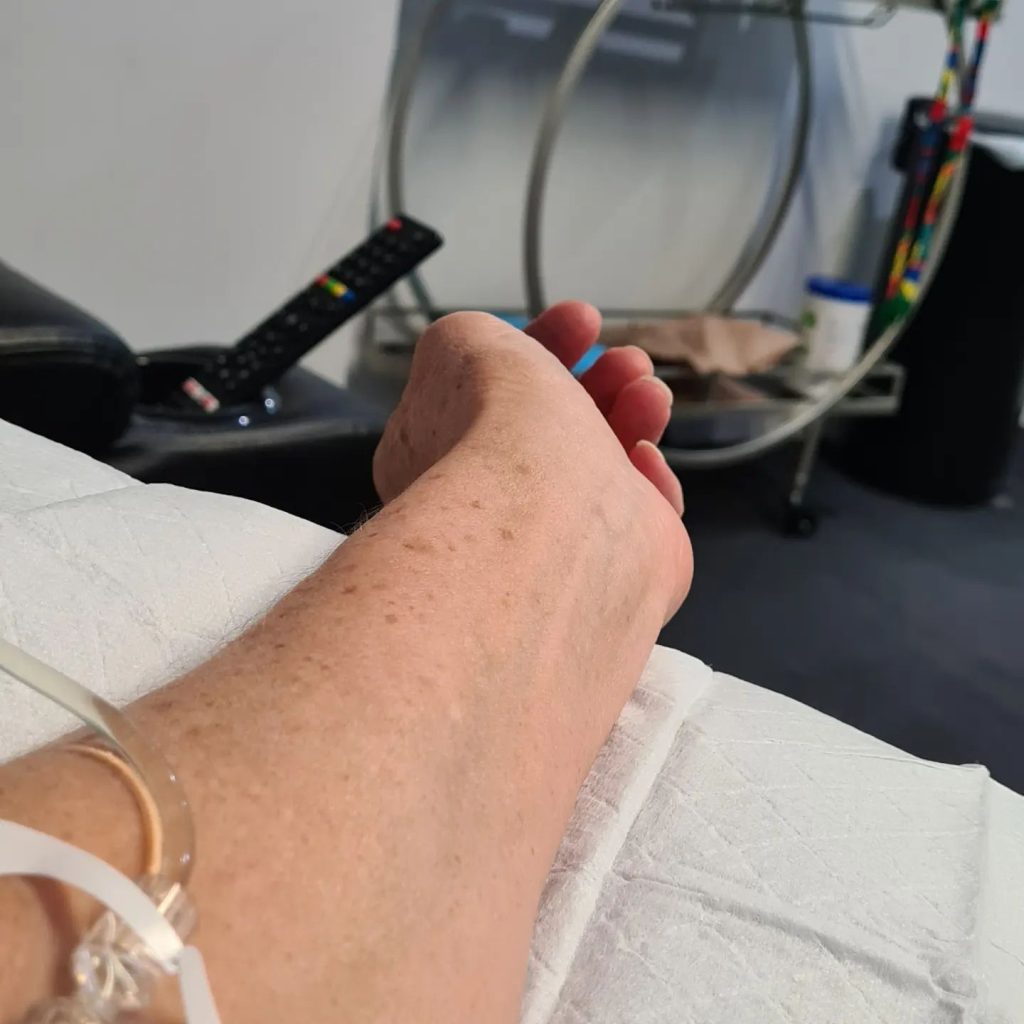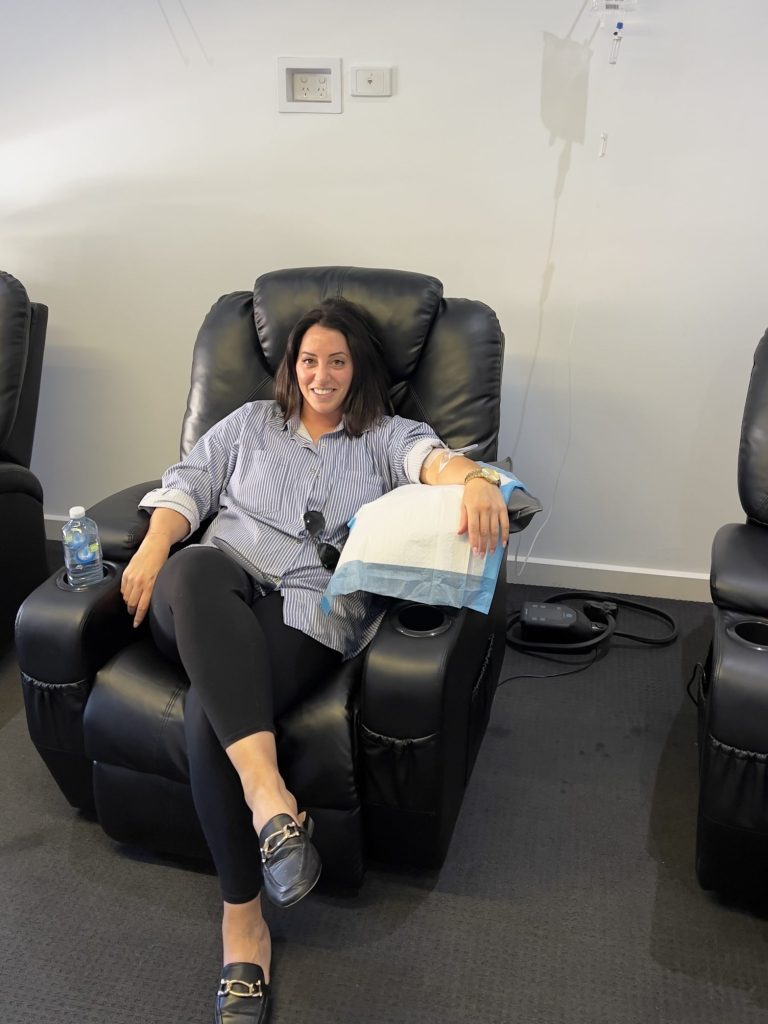 SAFETY AND SATISFACTION AS OUR PRIORITY
At Fresh Treatments, we place a significant emphasis on your safety. When administering Vitamin B12 IV therapy, we uphold stringent safety standards to ensure a secure and comfortable experience for you.
Our team is well-versed and proficient, aiming to make every IV drip recovery session as smooth as possible. The ingredients we use in our Vitamin B12 IV infusions are chosen with careful consideration, focusing on quality.
EXPLORE THE POSSIBILITIES WITH VITAMIN B12 IV DRIP RECOVERY
We invite you to explore the potential benefits of our Vitamin B12 IV drip recovery at Fresh Treatments. We dedicate ourselves to providing options that aim to support your well-being. Experience a session designed with your needs in mind, and discover if it makes a difference in your journey toward enhanced health and vitality.
There's more to love at Fresh Treatments. Book an appointment with us to learn more about these services:
Fresh Treatments had the pleasure of hosting Lauren from Channel Nine's Today Morning Show at our Melbourne clinic. During her visit, she had the opportunity to discover the remarkable benefits of Cryotherapy, IV Drip Therapy, Infrared Sauna, and Hyperbaric Oxygen Therapy (HBOT). We were thrilled to showcase these cutting-edge treatments and provide her with valuable insights into their potential for enhancing well-being.
At Fresh Treatments, we take pride in offering innovative therapies that can positively impact our clients' lives, and we were delighted to share our expertise with Lauren and the Today Morning Show audience.
* A FREE Doctors Consultation is given when making a booking as their advice is essential before any service is prescribed and administered by our Nurse.