MONITOR YOUR PROGRESS WITH A SCAN
Body Composition Analysis scan that can accurately measure body moisture, fat content, BMI, skeletal, weight and height to guide people on their mission to decrease body fat or increase muscle. Using innovative technology to offer quick and easy results through a print out, with client tracking for future reference.
Advanced Multi frequency Bioelectrical impedance (25HZ, 50HZ, 75HZ) is used, sending electrodes through the body to give a precise analysis. Results also provide nutritional assessment with a calorie plan for a specific goal weight.
Initial Scan: $30
Follow up Scan: $20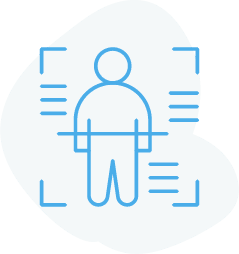 BODY COMPOSTION ANALYSIS
Initial Scan
$30
Follow up Scan
$20