FEEl BRAND NEW WITH CRYOTHERAPY
Welcome to Fresh Treatments, the place to visit if you want to obtain the benefits of leading cryotherapy in Melbourne performed by dedicated professionals with years of experience in the field.
By selecting our cryotherapy in Melbourne, you're trusting a business that offers a safe treatment that supplies an important number of benefits you won't find in other treatments as well as being an excellent treatment for overall wellness.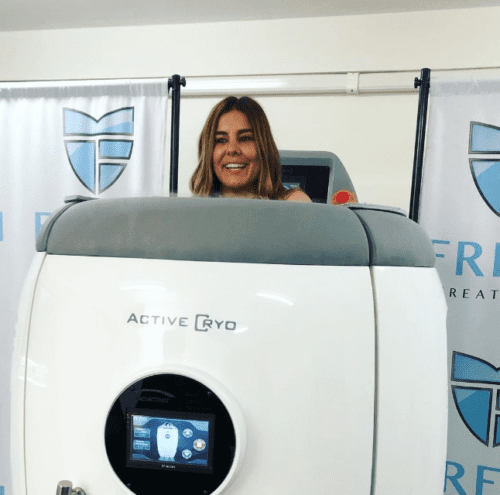 Our cryotherapy in Melbourne exceeds physical wellness alone, because we know a failing muscular system can cause a change in your mindset and affect your performance in daily activities. Only at Fresh Treatments, you will find a team of experts, use innovative techniques to complete deluxe cryotherapy in Melbourne, helping you release stress and pressure you accumulate with the passing of time. Evidence sustains the positive effects of our cryotherapy in Melbourne, as an effective method that can help with a range of concerns. 
We are proud to set the difference from any other venues offering cryotherapy in Melbourne because we pay a lot of attention to every single detail during the process. Release tension in your muscle fibres and keep tendons, ligaments and joints in optimal conditions and free from stress.. Contact us now for additional information on our services and specifically our cryotherapy in Melbourne, you can also book an appointment by giving us a call today!